Follow us on social media
U kunt diverse activiteiten volgen op social media:
---
De persoonlijke FB pagina van Ulrike Thiel. Hier deelt zij diverse links en bijdragen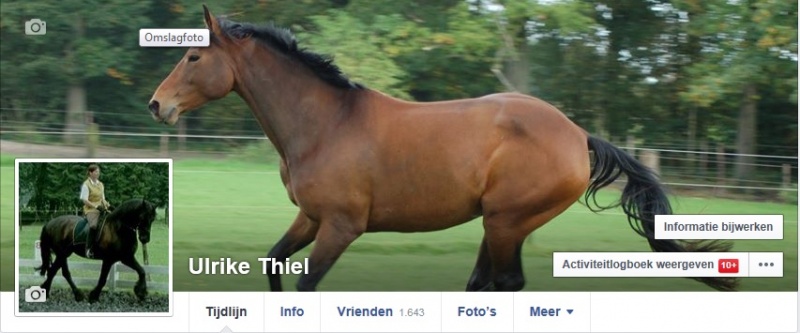 ---
Deze pagina laats de ontwikkeling zien van het neiuwe paard op HIppoCampus, De Lipizzaner Maestoso Theoda 71 genoemd Stosi Sulver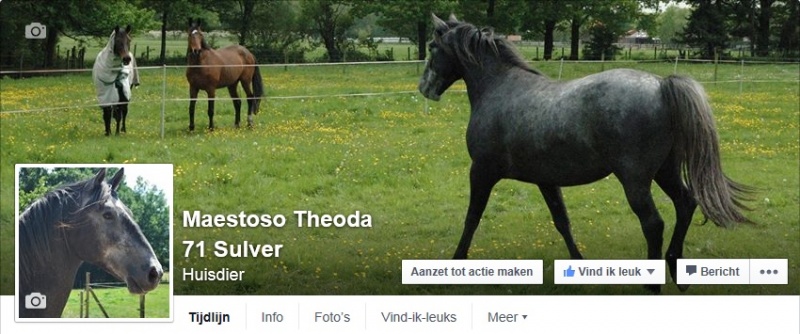 ---
Horse friendly and abusive trainings methods in discussion:
https://www.facebook.com/hippocampus.horse.trainings.methods.discussion?ref=hl
Een pagina waar HippoCampus diverse bijdragen over paardenvriendelijke en onvriendelijke trainingsmethdodes deelt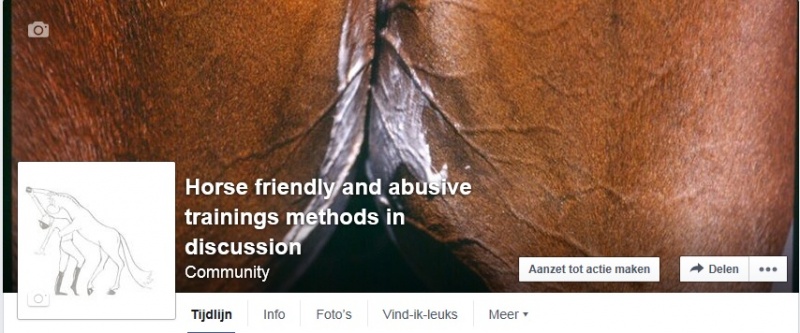 This is a page presented by Dr.Ulrike Thiel
of the Hippocampus Institute for Equitherapy and Equine Sport Psychology .
A collection of material and posts
The aim of this page is to collect and present material, references, literature, scientific publications and news dealing with horse-trainings methods: horse friendly and abusive.
---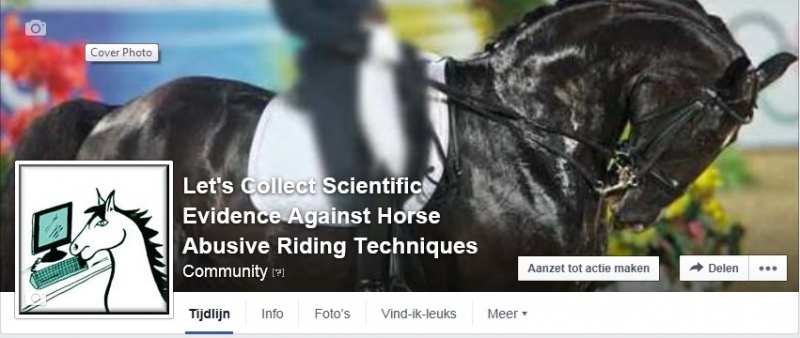 Open community with the aim to collect scientific evidence for the consequences of hyperflexion/rollkur/LDR trainings method.
Published by Dr.ULrike Thiel of the Institute for Equitherapy and Equine Sports Psychology Cranedonck THe Netherlands

WHO IS HELPING TO COLLECT A LIST WITH SCIENTIFIC STUDIES WHICH ARE SHOWING THAT WHEN USING THIS TRAININGS METHOD HEALTH AND WELBEING OF THE HORSE ARE PENEALIZE
HippoCampus The aim is to produce a paper with a systematic presented collection of abstract of these studies and other relevant productions relate them to the animal welfare law of the different countries. Such a paper could set a start to ask National Equine Federations, the FEI and authorities to change their approach towards those riding techniques.
Please post correctly formulated references, abstracts and links to the papers you submit.
Dr.Ulrike Thiel collects and publishes diverse materials and comments on the topic. She is trying to do this from an ethical and scientifical point of view. On basis of years of observation, analysis and research she has formed her own opinion which can be found in her comments.
Nevertheless the aim of this page is to provide horse loving people with material and to inform them in order to enable them to form their own opinion
---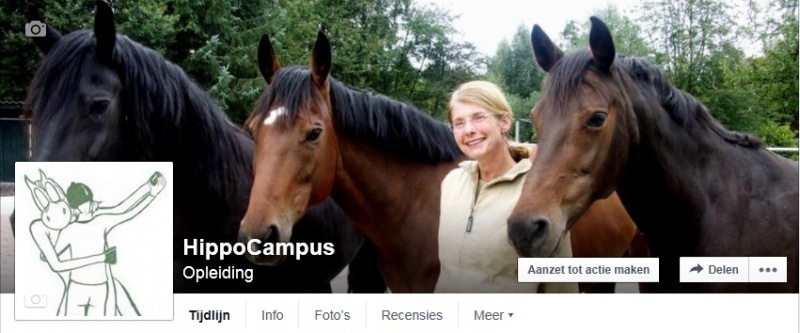 ---